Laser eye surgery prices
Join over 80 million happy people who no longer need glasses and contacts
SMILE Pro
24 monthly payments
Includes treatment for one eye
Pre-operative initial consultation with the surgeon
All aftercare and post operative appointments until discharge
+5 years of enhancements if you need them
*Total cost with interest-free financing from $3,334.05 per eye
All-laser LASIK
24 monthly payments
Includes treatment for one eye
Pre-operative consultation with the surgeon
All aftercare and post operative appointments until discharge
+5 years of enhancements if you need them
*Total cost with interest-free financing from $3,334.05 per eye
SmartSurfACE (TransPRK)
24 monthly payments
Includes treatment for one eye
Pre-operative consultation with the surgeon
All aftercare and post operative appointments until discharge
+5 years of enhancements if you need them
*Total cost with interest-free financing from $2,827.91 per eye
Lens eye surgery prices
Join over 80 million happy people who corrected their refractive errors and no longer need glasses and contacts
ICL Lens
24 monthly payments
Includes treatment for one eye
Pre-operative consultation with the surgeon
All hospital and anaesthetist fees
All aftercare until discharge
*Total cost with interest-free payment plans from $5,052.77 per eye
Lens replacement
24 monthly payments
Includes treatment for one eye
Pre-operative consultation with the surgeon
All hospital and anaesthetist fees
All aftercare until discharge
*Total cost with interest-free payment plans from $4,522.94 per eye
Why does laser eye surgery cost as much as it does?
It's often touted as a 15-minute procedure, so some people wonder why laser eye surgery costs so much.
The diagnostic equipment alone for vision correction costs approximately 500 thousand dollars.
The laser used for the first step of the procedure, called the ZEISS VisuMax laser, costs approximately $1 million. Additionally, there are fees of $400-600 per use per eye.
The cost of an excimer laser (used to reshape the eye in LASIK eye surgery and SmartSurfACE – TransPRK) is another 800 thousand dollars.
It takes about 18 years to become a qualified eye surgeon, and the cost of that expertise is significant.
There are also ongoing costs associated with running a world class eye clinic, like the cost of premises, staff, insurance, and more.
Running a world-class eye clinic incurs various costs, including premises, staff, insurance, and more. We prioritize transparency with our patients, upfront about the LASIK eye surgery cost – and all other procedures. Our competitive pricing ensures top-notch vision correction results and exceptional care without compromise. Trust our experienced team to guide you and discover the life-changing benefits of laser vision correction.
What our patients say…
We've helped thousands of happy South Australians gain freedom with laser eye surgery
We have replaced the images of actual patients who shared their feedback to safeguard their privacy.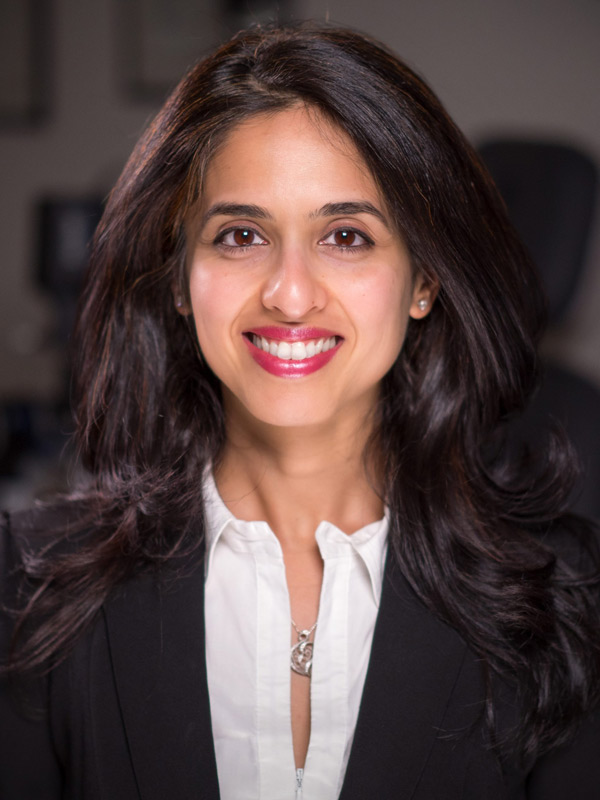 Hi, I'm Dr Aanchal Gupta, your laser and cataract surgeon in Adelaide
Over the past 10 years, I've had the joy of helping thousands of patients of all ages gain clear vision and freedom from glasses and contact lenses.
Laser eye surgery is a skill. Performing vision correction at a world-class standard hinges upon the expertise of your surgeon and their access to state-of-the-art tools.
I understand that getting eye surgery is a serious decision. Your eyes are unique and you should demand a custom solution tailored to your needs, lifestyle and goals. That's why we offer a free appointment so we can meet and I can take the time to answer your questions and talk through any concerns you have.
I am passionate about helping patients transform their lives. I look forward to spending time with you at our gorgeous clinic in the heart of Adelaide to see whether you could gain exceptional vision without the need for glasses or contacts.
MBBS, M.Med. (Ophth. Sci.), Grad. Dip. (Refract. Surg.), FRANZCO
Expert Laser Eye and Cataract Surgeon